Hostero does not provide mining rental services
You mine with your own hardware
Meet Hostero
Use your Infrastructure
Hostero providers the software to run your own infrastructure without worries
Miners

A list with all the miners deployed, complete with information about the mining power and logs.
Beautiful Analytics
Insightful, on point.
Hostero employs industry-standard development tools with an intuitive workflow designed to get you up and runnning faster.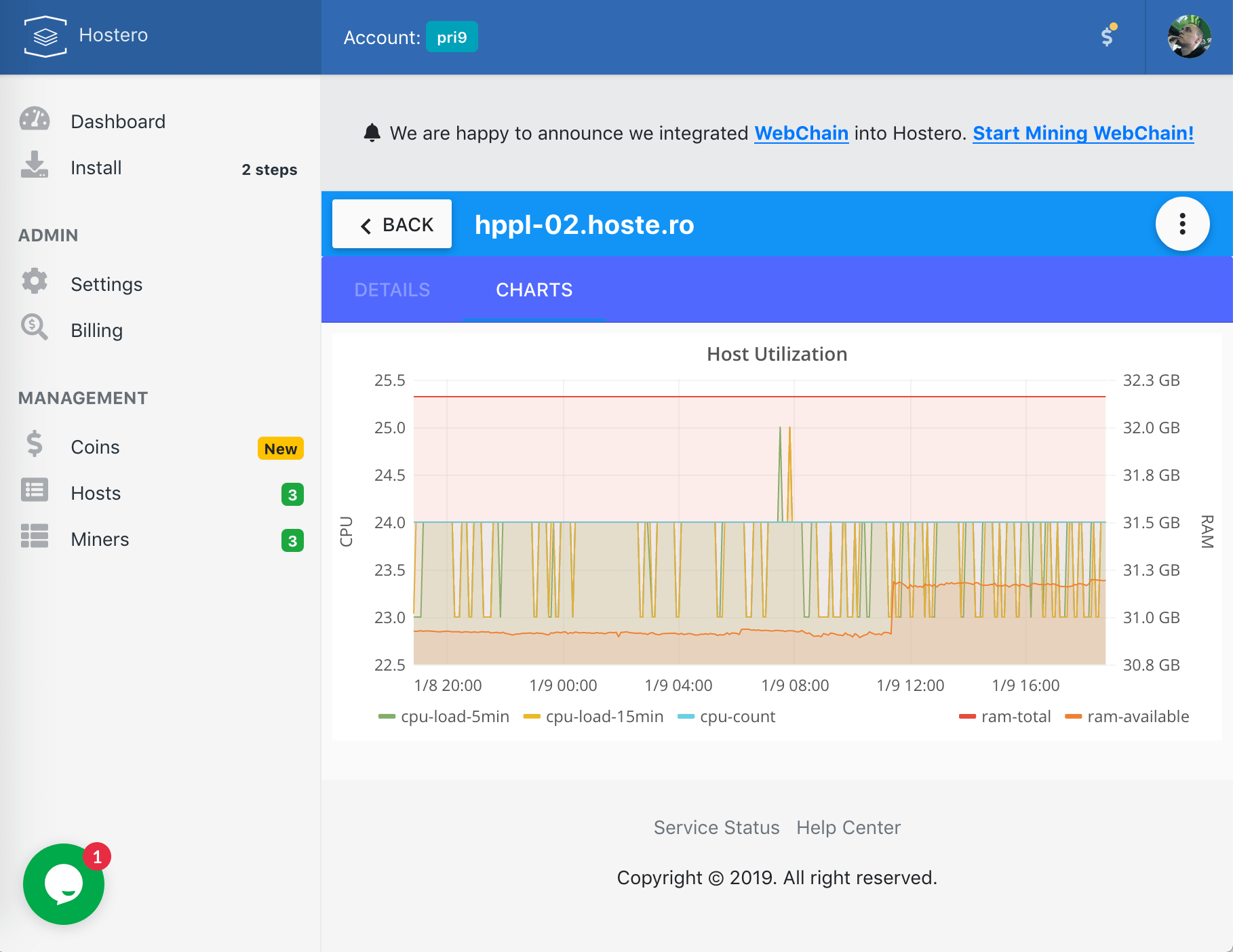 Flexible & Extensible
WebDollar + many more
Hostero features templates for running miners for multiple coins, plus a suite of additional time-saving integrations
Mining Pools Integration

Hostero gathers statistics from mining pools.

Easy Deployment

Control all your miners with one click. Miners are deployed automatically.

Real-time Logs

You can see logs from each miner in real-time.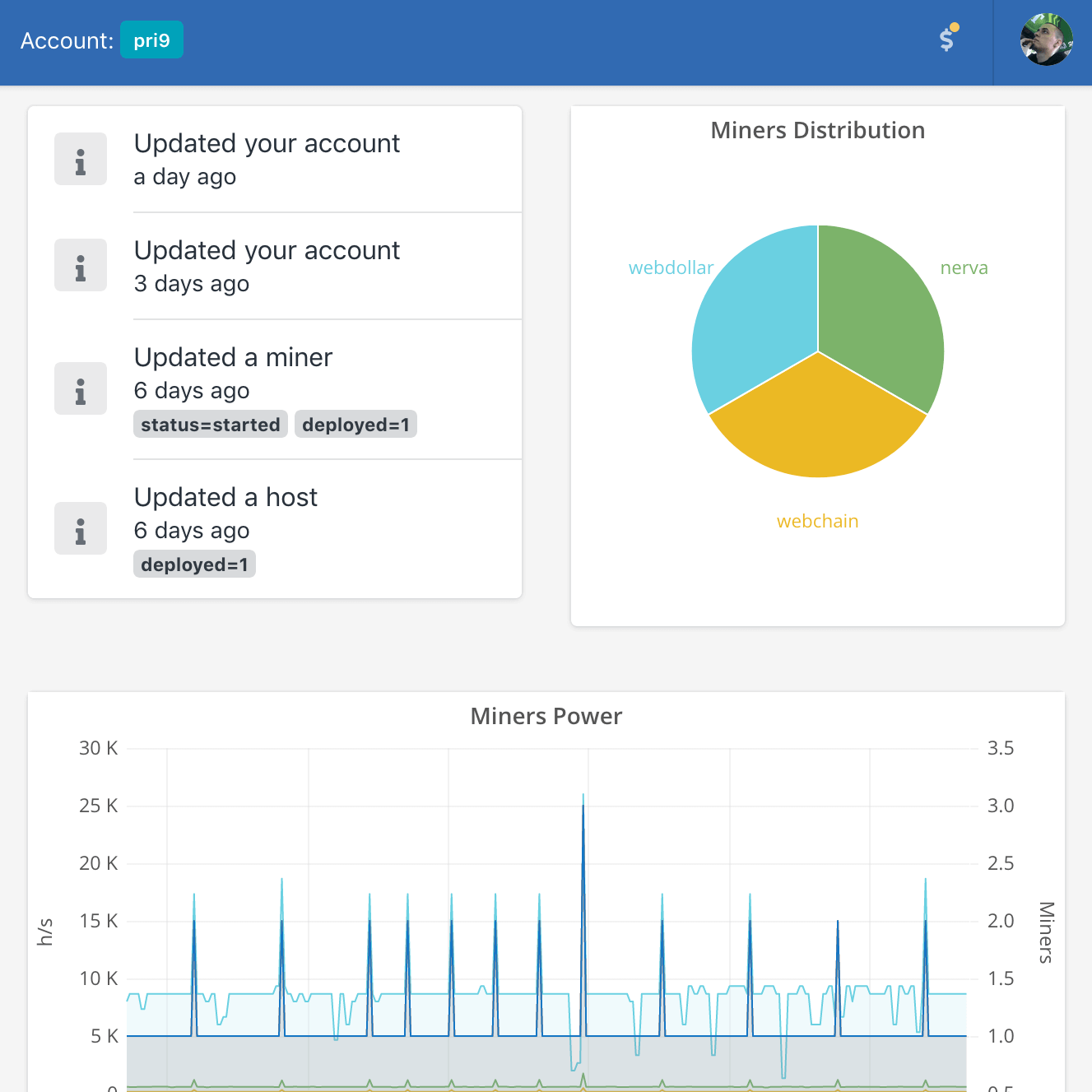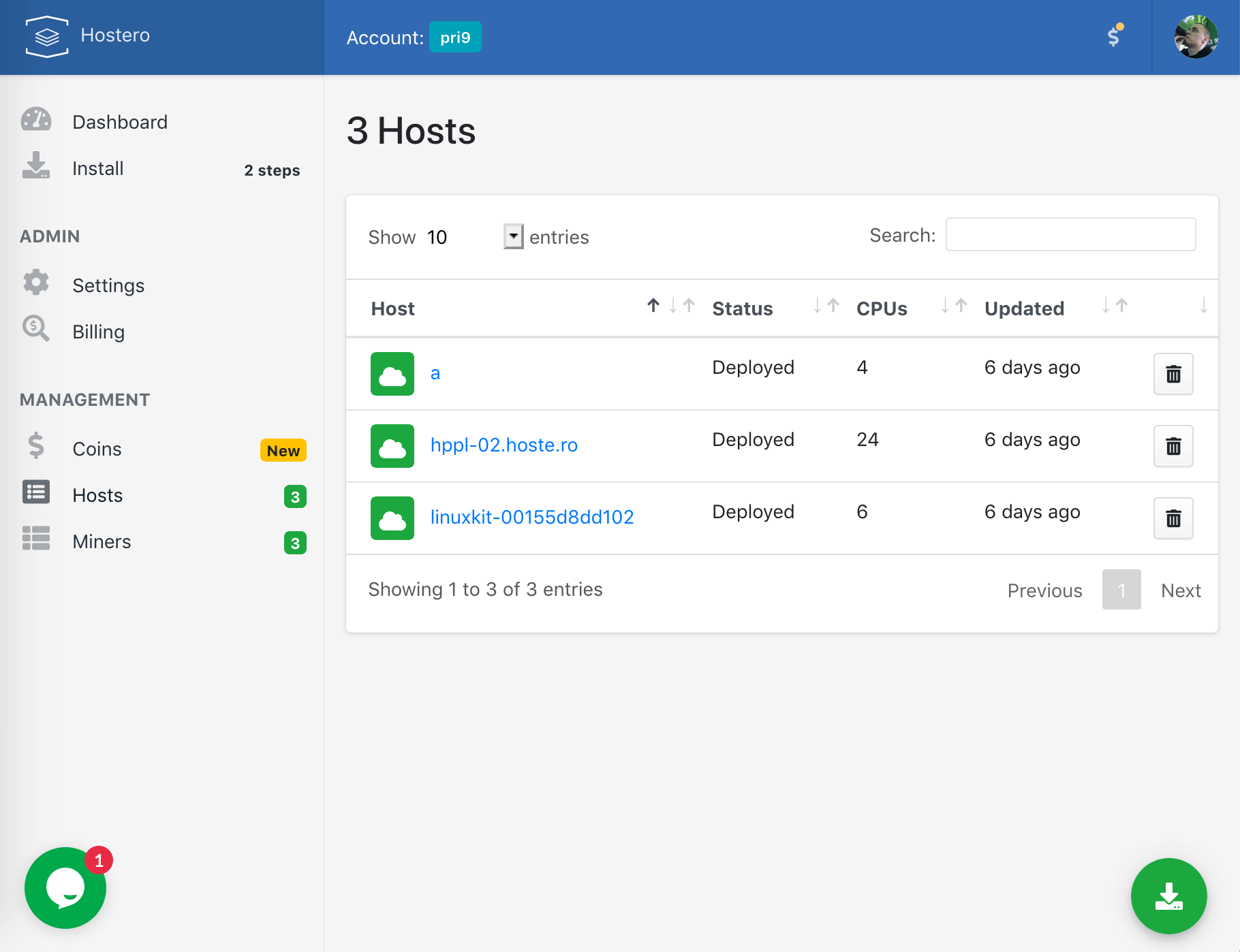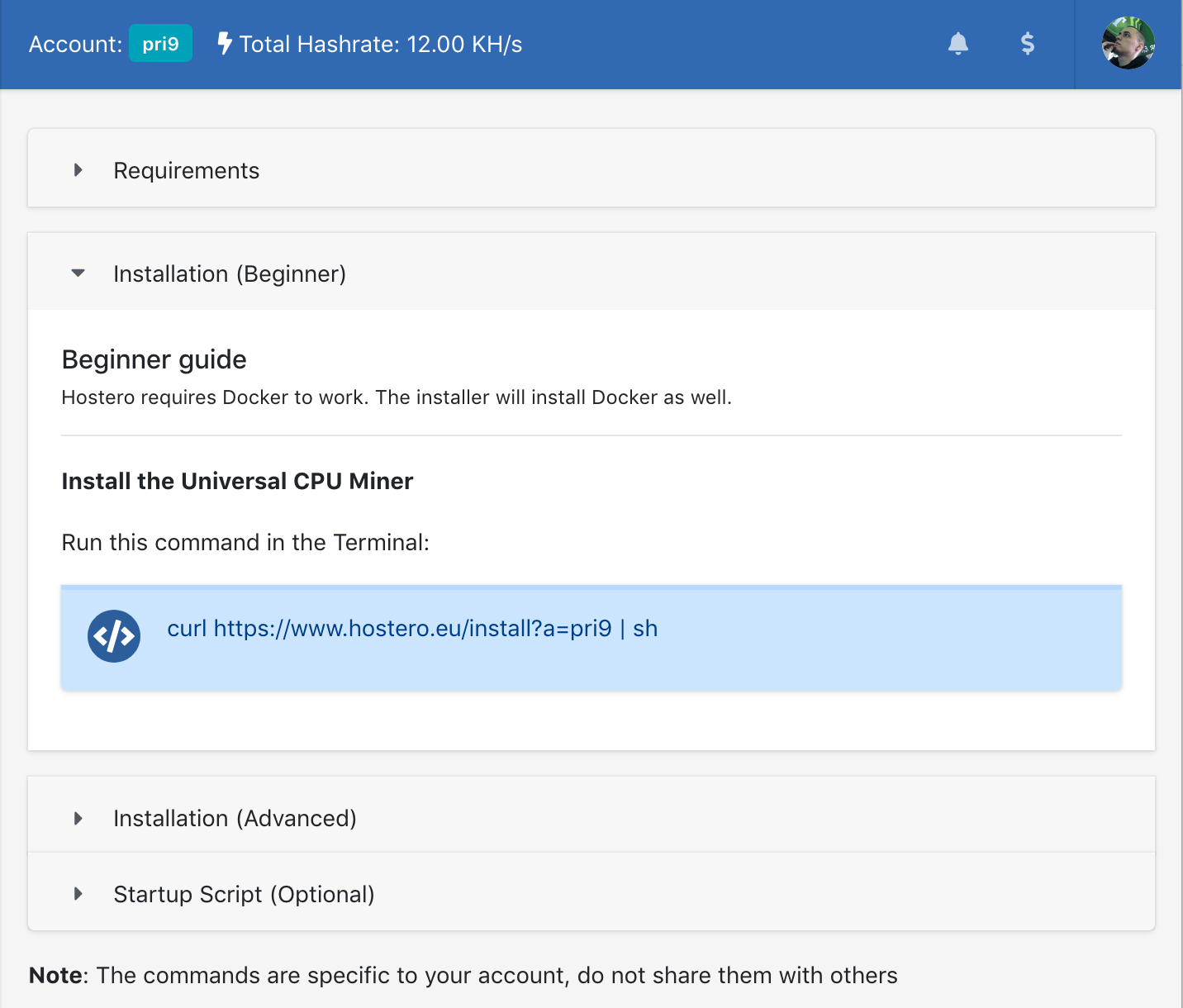 With crypto, for crypto
Pay with WebDollar
Check out the documentation for learning how to purchase WebDollar.
Perfect for Big and Small Miners
FAQ
Answers to frequently asked questions.