Important: We have released a new application, Staking. The staking functionality from the legacy Dashboard application has been removed as of June 1st, 2019.
---
Instructions
You need to have an account to mine POS with WebDollar. If you don't have one, go to Sign Up.
1. Go to Servers
Go to Servers and select a server for deploying your POS miner. Pick a server closest geographically to the mining pool you are using.
2. Deploy Miner
Click on the + (plus) button, on the right side of the server, and enter your WebDollar.io wallet and mining pool, then click Deploy.
---
Creating a Proof of Stake Miner is Easy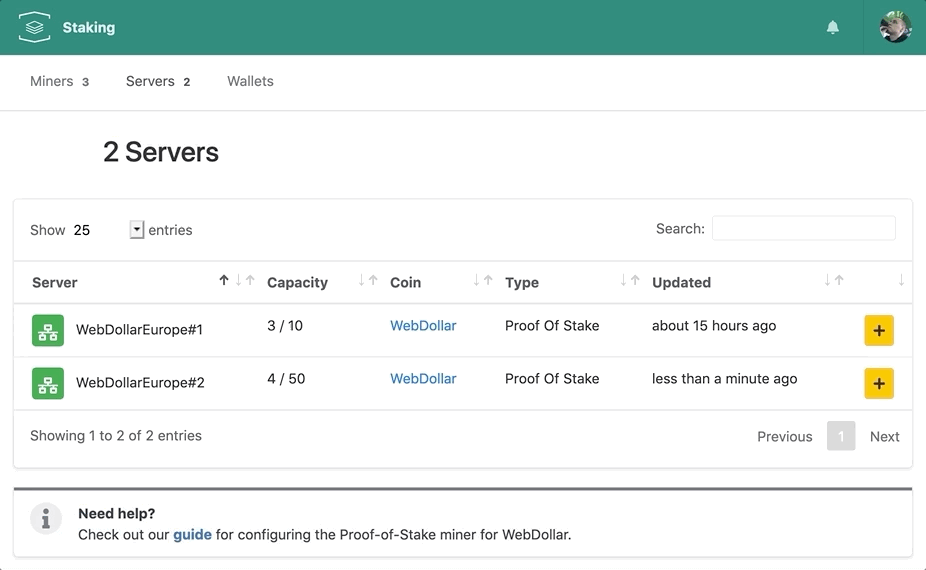 In just a few seconds you can get started with generating passive income via staking.